Favorite Links
Favorite Links
The following is a list useful links that we have compiled. If you wish to be added to this list, please send us an e-mail.
Favorite Sites
i The Isles of Myst Review is an eJournal - online only.
P The Pattaya Poetry Review is a poetry journal based in the Kingdom of Siam.
Poetry Journal -

Purdee is a fine poetry zine.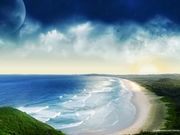 The Kingdom of Siam First Literary Review
fThe Kingdom of Siam First Literary Review is a review support source