Favorite Links
Favorite Links
The following is a list of useful links that we have compiled. If you wish to be added to this list, please send us an e-mail.
Poetry Resources
Guidance from people searching for the best the Internet has to offer.
A leading portal that provides in-depth content and services to help people "get things done" online.
Poetry collections may be posted online.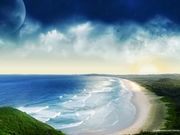 Poetry Engines
The GoodSamaritan Press publishes poetry eBooks.
The Isles Poetry Library
posts poetry eChapbooks full text online.
The Pattaya Poetry Review in published in Thailand.
The New Mirage Quarterly publishes occasional issues of poetry.